The Used Chevy Truck Cheat Sheet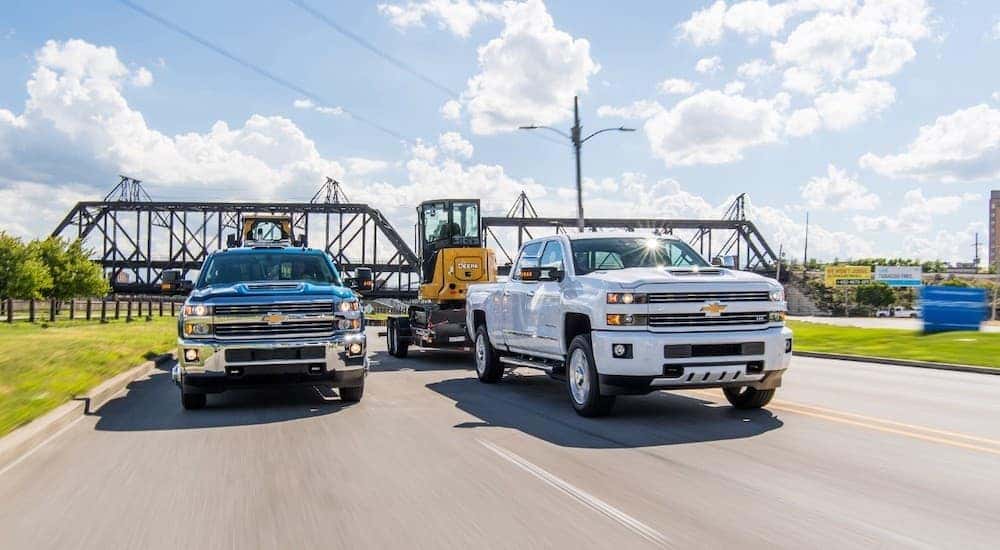 When shopping for a used truck, it is important to go with a reputable car manufacturer. Many car makers have their own version of the full-size pickup truck, but not all of these trucks are able to live up to the performance and capability a real truck owner needs. There is a reason every year cars and trucks are given awards for best in class X, Y, Z. When you're looking for a used truck, it would be wise to gravitate towards a car brand that has a long history of best in class awards and that's why people all over Georgia often go with used Chevy trucks.
Chevrolet has been around for more than 100 years (since 1911), and during that time, they have nearly perfected the pickup truck. What started as the Chevrolet C/K10 series has morphed into the Colorado and the Silverado, with the Silverado coming in several size options. Nowadays, you can find a quality Chevy truck for needs spanning all the way from a small commuter truck that has decent gas mileage and a great big bed to a huge commercial truck that can do just about anything you can imagine.
A Brief Overview of Chevy Trucks
Chevy's smallest truck is the Chevy Colorado. The Colorado replaced the Chevy S-10 in 1994 and comes with either rear-wheel drive or four-wheel drive options. The Colorado is best suited for drivers who want the affordability and compact size of a crossover SUV but with an added boost of cargo space and towing abilities. Most Colorados can tow between 3,500 and 7,000 lbs, depending on the specific engine in question.
Chevy's bigger truck is the Silverado, and it comes in a 1500, a 2500, and a 3500 model. Each increasing model consequently has increasing capabilities. The Silverado 3500 is especially good for those who need an exceptionally hefty commercial truck because the heavier suspension system in the 3500 allows this truck to have dual back wheels. On the other hand, the 1500 is for those who just need a big tough truck capable of doing an ordinary home or yard improvement project or who just want to tote around a trailer full of toys.
The Silverado 2500 sits happily in between these two pickup trucks. It combines the best of both worlds and gives you a good performing truck that is still affordable and easy to use. But what exactly does the Silverado 2500 bring to the table? What does the Silverado 2500 have that the 1500 and 3500 models do not? Why should you consider buying a used Silverado 2500?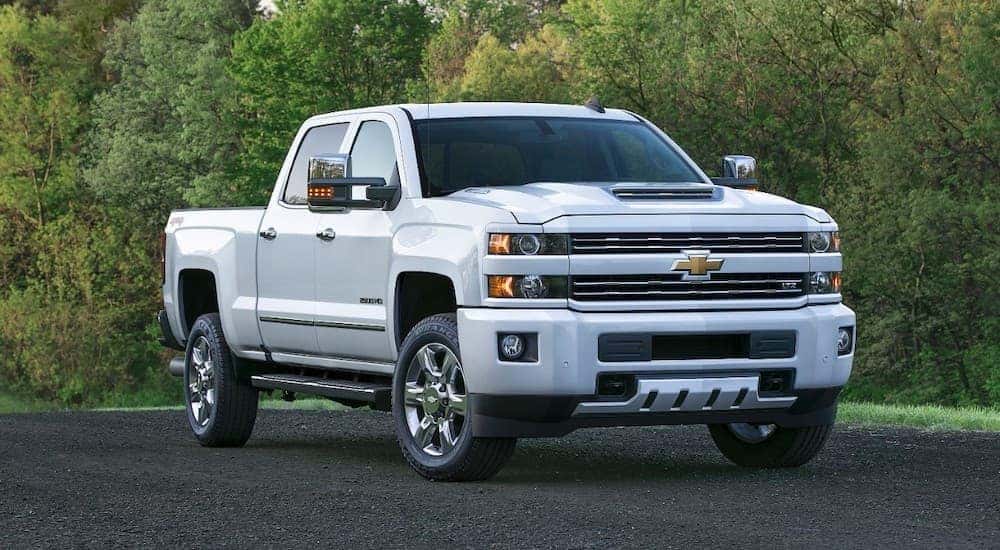 An Inside Look at the Silverado 2500
If the Chevy Silverado 1500 is perfect for the project-loving homeowner, and the 3500 is for extreme jobs that need the biggest and the toughest of everything, then what is the Silverado 2500 for? In a nutshell, the 2500 is for those who need big and buff capabilities and performance but who don't want to sacrifice a comfortable ride.
The Chevy Silverado 3500 has a much heavier suspension system than either the 2500 or the 1500. This suspension system makes for higher performance stats as well as the ability to include those ever-useful dual back wheels. However, this heavier system also results in a poor riding experience. Ride quality and comfort suffer due to these extra features, and as a result, any driver and passenger who enters a 3500 are in for quite a bumpy ride.
If your performance needs outweigh your desire for a comfortable driving experience, then, by all means, go for the 3500. It's a fantastic truck and will definitely get the job done. However, if you don't need to tote around 20,000 lbs or more worth of equipment, and you'd like to save a little bit of cash at the same time, then consider going with a used Silverado 2500.
The Silverado 2500 is an extremely capable pickup truck and is a robust option with exceptional performance capabilities. For example, the 2018 Chevy Silverado 2500 can tow up to 14,500 lbs, whereas the 2018 Silverado 1500 achieves a towing capacity of 12,500 lbs. Plus, this heavy-duty truck achieves all this towing capacity without compromising the passengers' ride enjoyment. And because the 3500 has a higher MSRP than the 2500, when buying a used Silverado 2500, you can expect to save a bit of money over a used 3500 model.
Because of the 2500 model's exceptional performance standards, this vehicle also comes with the ability to be completely customized from the ground up. This means that you don't need to go with the 3500 model in order to take advantage of chassis cab features. When shopping for a used Silverado 2500, there is no reason why you won't be able to find a vehicle with the body and bed styles you need for your unique job description.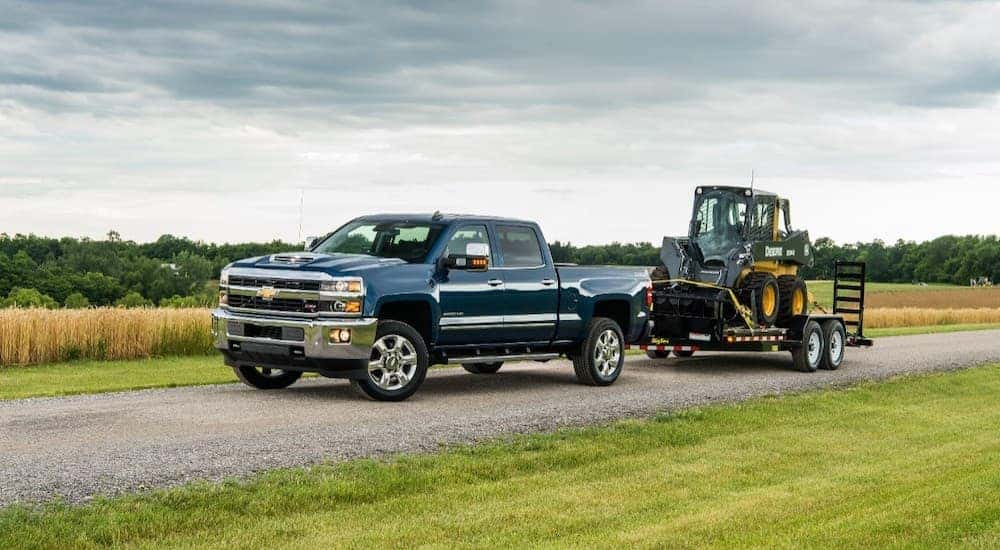 Silverado 2500 History
If you're considering buying a used Silverado 2500, you should know a bit about the history of this heavy-duty truck. The first Silverado 2500 was introduced in 2001. Since then, it has proven to be a satisfying upgrade from the 1500 model. It began with a new and improved transmission that gave it the ability to effortlessly tow heavy cargo. Just a few years after being introduced, the 2500 Silverado proved popular enough that Chevy also upgraded the truck's body, giving car shoppers more options for bed length and cab styles.
As more and more people flocked towards the Silverado 2500, Chevy began making even more improvements to this pickup, resulting in a highly polished driving experience. Chevrolet began focusing on making the handling as seamless as possible and increasing driver overall satisfaction. As the years went on, the power and capabilities of this truck no longer infringed on passenger comfort.
In the early 2010s, the Silverado 2500 got even more performance improvements, making this heavy-duty pickup truck even more useful for those with really tough jobs. Later model years even have fancy technologically advanced features such as cameras and sensors, as well as entertainment and connectivity systems. With the many years' worth of awards this truck has received, you know you are getting the best in dependability, no matter which model year you choose to go with.
Want to See the Silverado 2500 in Action?
Do you want to see for yourself what the Chevy Silverado 2500 can really do? Come on down to our dealership and take one for a spin! We are conveniently located at 4490 South Lee St in Buford, Georgia, and have a vast inventory of used Chevy trucks for you to test drive and choose from. Come and see first-hand what these fantastic vehicles have to offer you.
At Richard Lucas Chevrolet Buford, our team members are standing by to assist you in your car shopping adventure. We're ready to answer all your questions and make sure you have everything you need to get back on the road again as soon as possible with a truck that is capable of doing everything you need it to. So what are you waiting for? Come see our used Chevy trucks today!