GM Recall Information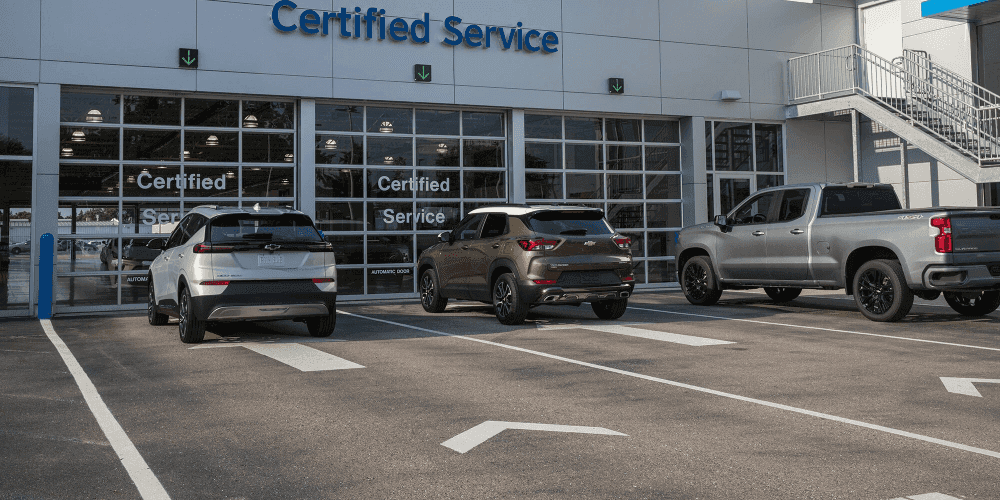 ---
Safety recalls are essential to ensuring the safety of drivers in their vehicles around Sugar Hill and beyond. These address any issues with vehicles or specific components and systems that can cause problems to motorists and further damage the car. That's why the experts at Rick Hendrick Chevrolet Buford are here to break down some of the common questions you might have if you receive a recall regarding GM cars which include options from
Chevrolet, Buick, GMC, Cadillac, Pontiac, Oldsmobile, Saturn, HUMMER, and SAAB. Learn more, and then be sure to stop by %%di_name% for all of your automotive needs!
What Is a Safety Recall?
If you've never had to deal with a recall for your vehicle, here are a few reasons why automotive companies release them for vehicle equipment that the following:
Poses a risk to motor vehicle safety
May be present in a group of vehicles of the same design or manufacture
May be present in vehicle equipment of the same type and manufacture
Safety recalls are typically submitted from the NTHSA (National Highway Traffic Safety Administration) or from the manufacturer directly. GM will notify you within 60 days if your car is involved in a recall, where you can bring it to a qualified dealer that will take care of the recall issue free of charge. Also, be sure to have your registration up-to-date with a current mailing address in order for the recall notice to reach you in time.
How Do I Know if My Vehicle is Recalled?
Another resource to use if you're wondering if your vehicle has been recalled is the GM Recall Center which is designated for recalls issued on or after August 20, 1999. Here, you'll provide your 17-digit VIN (vehicle identification number), which is usually on the lower left of the windshield, on the vehicle registration card, and sometimes on your insurance card. Active recalls are listed by VIN at NHTSA.gov, and you can also check for updates on existing recalls on the GM Recall Updates page.
What Do My VIN Lookup Results Mean?
Once you have a chance to look up the VIN for safety recalls, you'll notice there are three different options that can be displayed. Here's a quick breakdown of each and what they mean below:
Recall INCOMPLETE: An incomplete or "open" recall was found on the car, and you should schedule repairs at a GM dealership near Springville, IN, as soon as possible.
Recall INCOMPLETE. Remedy Not Yet Available: An incomplete or "open" recall was found on the car, but the manufacturer is not yet able to provide the necessary fix.
Number of Open Recalls: 0 – There are no recalls associated with your car, or your car has already been repaired.
Get More Details on GM Recalls at Rick Hendrick Chevrolet Buford
As you can see, our team is here to help you manage any recalls for your vehicle so you can get back on Lawrenceville roads. Find more helpful resources at Rick Hendrick Chevrolet Buford and speak with a member of our dedicated team of service and parts specialists who can answer any of your questions. Contact us today for more information on any recalls related to your car, and be sure to stop by our dealership right here in Buford!