What Makes For The Perfect Used Chevy Dealership?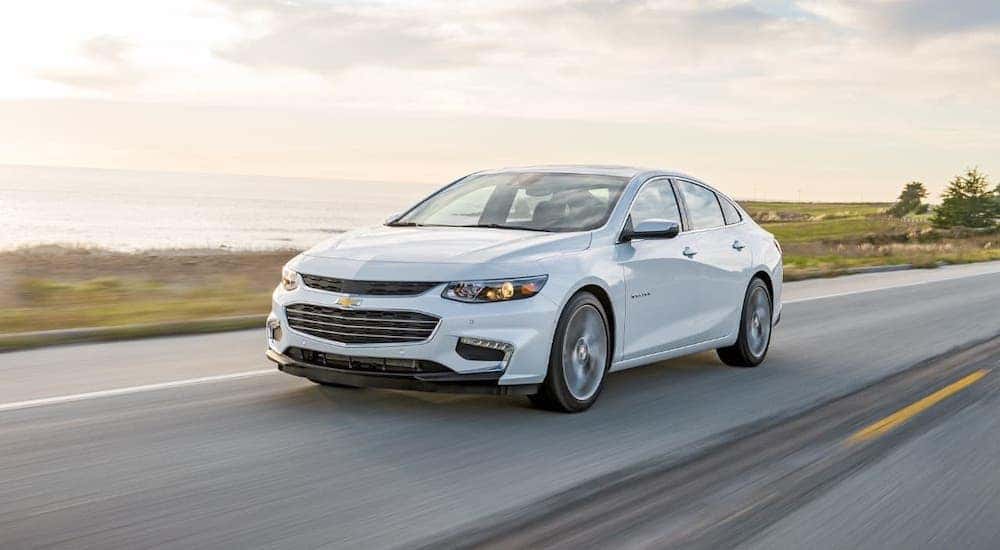 So you are looking to buy a used Chevy car, truck or SUV. Chevy is a reliable company with a long history, making this a good decision on your part, but the next question is even more important: where do you buy the best used Chevy? There are several factors that go into making a good Chevy dealership like our own Rick Hendrick of Buford, like a wide selection of models, expert staff, transparency, and experienced service departments. So before you choose a GA used car dealer, make sure to read up on the benefits found here at Rick Hendrick Chevrolet of Buford.
What Is There To A Dealership?
Not every GA used car dealer is the same. We're not even talking about the difference between your roadside used car lot and an authorized dealer like Rick Hendrick Chevrolet; we're talking about small details that exist between even the large reputable dealers. Some dealerships will have a large selection of vehicles but lose out in their service department, for example. Because of this, it's important to make sure that you're dealership excels in all of these different ways:
A Great Selection
The most obvious part of any dealership is its selection of vehicles. After all, this is the primary reason that anybody visits a dealership. People buy cars at dealerships, so it's important that you're buying the best vehicle available. Generally, a good dealership will excel in two categories: vehicle variety and quality.
Variety is the livelihood of any dealership. A diverse selection is the biggest sign of a dealership's quality because the more diverse a selection, the more likely you are to find a vehicle perfect for you. However, remember that while all diverse selections are big, not all big selections are diverse. You want to find a dealership that buys many different types of vehicles and models; otherwise, you're looking at a huge group of the same vehicle.
Quality control is another part of a dealership's selection that is a little bit harder to see just from a selection's appearance. This isn't about providing a variety of different groups of vehicle types; this is about making sure every vehicle for sale is in good mechanical condition. A quality vehicle is a car that looks good and runs well, and a good used car dealership will thoroughly inspect and maintain every vehicle on its lot.
The bottom line of it all is that a top-tier dealership is going to love cars, not just selling cars. If they understand the basic principle that the car market is diverse and unique in every vehicle, they will try to replicate this the best they can. So make sure to find a dealership like Rick Hendrick Chevrolet of Buford, where we understand this principle very strongly and try our best to supply the most diverse and highest quality selection of used cars in Georgia.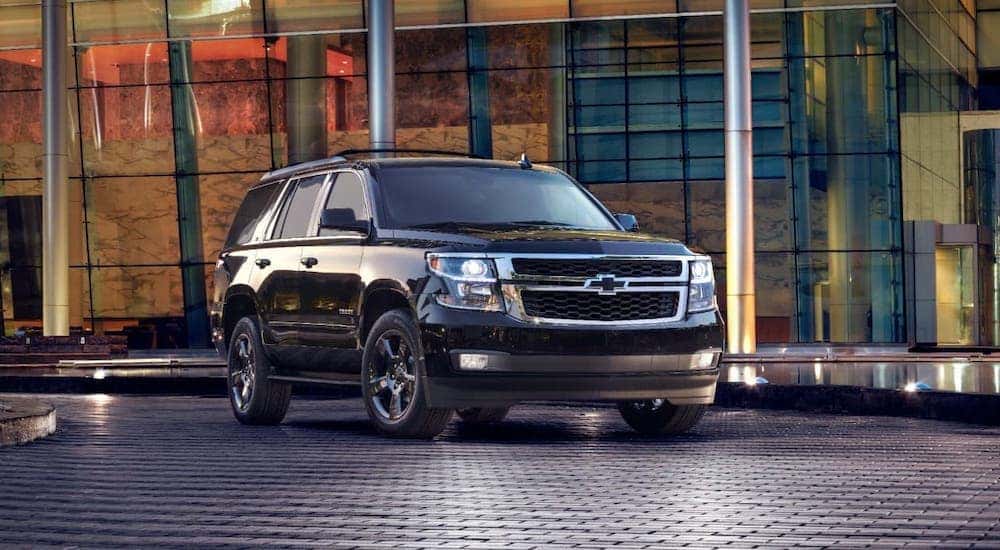 Financial Responsibility
You can only learn so much about a dealership from their used car inventory. Nowadays, there are a lot of dealerships that can provide a wide selection of models but fall short in other areas, such as paying for a vehicle. Having a great selection can make finding the perfect car easy, but paying for a vehicle is in the finance department's territory.
The bottom line is that a great dealership offers the most experienced finance department available. If you cannot feel comfortable paying for your vehicle in your situation, how can you feel comfortable driving your new car off the lot? Naturally, the best dealership for anybody is one that tailors payment plans to your financial situation and does not add on hidden, malicious fees when it comes time to sign the paperwork.
Service Department
Any experienced car buyer would know that a dealership is about so much more than just buying a car. Your initial visit to the dealership will be far from your last, as your vehicle will require maintenance over time. It is a major misconception that dealerships are only about selling cars. In fact, every good GA used car dealer is going to offer some form of service and parts department to accommodate your vehicle's every need.
Just like a dealership's finance department, it is in your best interest to have the most experienced service staff available. These are the people that will be keeping your car in tip-top condition for years to come, so naturally, you're going to want to have the best technicians. In another way, you buy your vehicle at a set value that deteriorates over time; a good service department is the best way to ensure that this deterioration is slow, leaving your car at a higher value over a longer time.
Specifically, a good service department will excel in several areas, including a large parts department and a trained staff. A good parts selection specifically should be self-explanatory. If you're not able to get the parts you need to repair your car, that is obviously an extra hassle on your part. That is why we provide factory parts here at Rick Hendrick Chevrolet of Buford.
Even more important, the staff and level of experience in a service department are essential. If the staff working on your car is underqualified, then the only thing you will get back is a vehicle that is underqualified to be on the road. Your vehicle is your life-line, the barrier between you and opposing traffic, so we ensure that only the best technicians will be servicing your vehicle.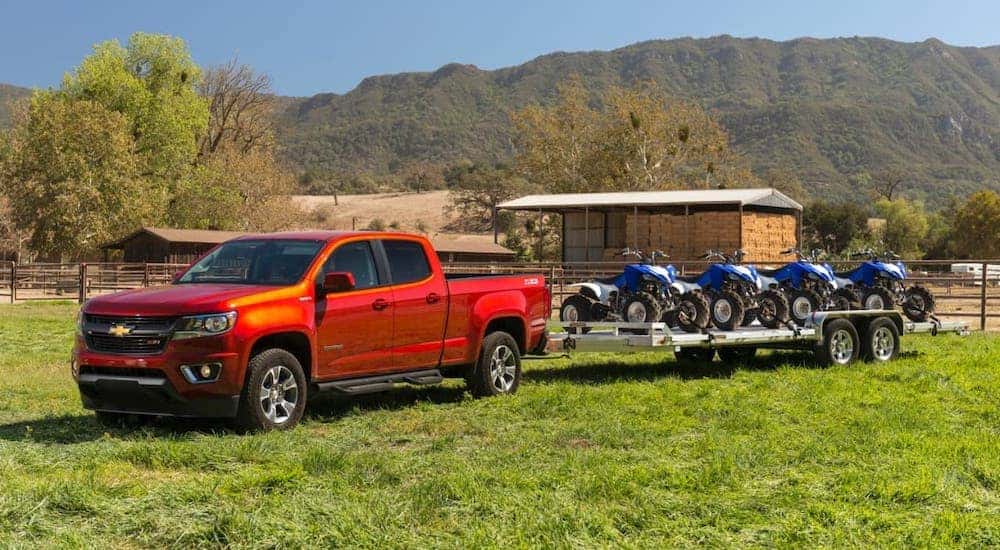 Why Rick Hendrick Chevrolet?
Here at Rick Hendrick Chevrolet of Buford, we pride ourselves on being the best dealership in the area, and this is because we understand the basic principles that we discussed above. To start, our selection is as diverse as a dealership can offer, with a large variety of different models, production years, features, and vehicle types. Our selection has old and new used vehicles and includes the market's most beloved models like the Chevy Equinox and Chevy Silverado. In the end, you are sure to find something that you love, even classics like the Chevy Camaro.
Our staff includes the most qualified people from around the state because only the best will do for our guests. Our finance department deals with lends of all types to provide the best experience available, with several different plans to fit whatever your financial situation might be. Whether this is a loan with affordable monthly payments, a good deal on a lease, or purchasing the vehicle with cash, we will not stop until we find the best plan for you.
At that, our service and parts departments are phenomenal, with experience in all areas of the field. We offer a wide range of services, from general maintenance to bigger jobs on any of our vehicles. Not only that, we work around your schedule with extended hours so that you can come in whenever is most convenient for you. And of course, we offer the highest quality parts department stocked with genuine factory parts to keep your vehicle running smoothly.
Although we never mentioned it, the location of a dealership also matters. Here at Rick Hendrick Chevrolet of Buford, we realize that our customers come from all over, and we strategically placed our dealership to make this drive as easy as possible. Located conveniently off Interstate 985 at 4490 South Lee St. in Buford, GA, we are an easy drive from anywhere in the Atlanta area.
What Does It All Mean?
When it comes down to it, a dealership is a complex organization just like anything else. Each GA used car dealer has different factors that make it tick, like a sales team to manage the dealership's vehicle selection, a finance department to ensure every customer is comfortable and satisfied, and a service department to ensure that all vehicles that come through the dealership are in top condition. Optimizing all of these different parts of a dealership is how the perfect dealership is made, and here at Rick Hendrick Chevrolet of Buford, we do just that to make the best selection of used cars around. So drop on by and let us help you find a high-quality and affordable used car.