Used Chevy Silverado: Wide Variety, Tested Reliability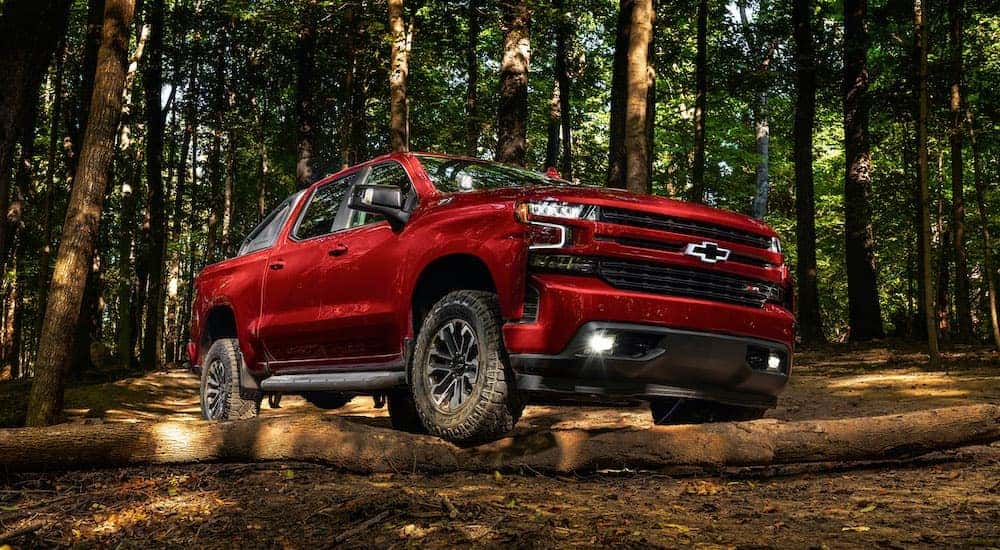 The Chevy Silverado 1500 is widely regarded as a reliable and powerful pickup, no matter the year it was made. Used Chevy Silverados have a high resale value because it is known that they will continue to provide excellent service for years to come. However, the Silverado is not just a capable and reliable work truck – it also offers a large number of available trims filled with luxury features to keep you comfortable no matter where your life takes you. Depending on the year and trim, you can find everything from cutting edge infotainment technology to leather upholstery and heated seats.
However, trim levels and options can be difficult to keep track of when buying a used truck. To begin with, you will likely be considering vehicles from multiple model years, and trim levels do change over time. Not only can the details of a trim change, but so can the trims themselves. Further, previous owners may have made their own modifications to vehicles, either through the dealership when they bought it or later on over its life. So whenever you are looking at a used truck, do not just assume you know what features it has based on its trim. However, here is a brief overview of what to expect when looking for a used Chevy Silverado 1500.
The Basics
The majority of the used Silverados for sale can be sorted into two broad categories: the second-generation trucks (2007 – 2013) and the third-generation trucks (2014 – 2019). Fortunately, while the third generation does bring all the improvements you would expect of a more recent model, it shares most of its trim levels with the second generation. The four basic trims for both generations of the Silverado 1500 are the WT (Work Truck), LS, LT, and LTZ. The WT is the most basic trim intended, as the name suggests, as a bare-bones work truck. At the other end of the scale, the LTZ boasts a higher level of comfort that makes for a comfortable all-around vehicle.
However, there were a few changes to the Silverado's trims over the years. In fact, the first year of the second-generation Silverado 1500 only came in three trims: the WT, LT, and LTZ – the LS trim didn't arrive until 2008 and was originally only offered as a crew cab. The second-generation also came in a more efficient XFE (Xtra Fuel Economy) trim from 2008 to 2013, which was just an LT trim with some weight reduction and aerodynamic improvements for a slight improvement in fuel economy.
The improved third-generation Silverado 1500 dropped the XFE trim but added the new High Country trim. Added in 2014, this trim one-ups the LTZ with even more technology and comforts to create a true luxury pickup. If you need the utmost capability and luxury, then it is impossible to beat a Silverado 1500 High Country. Another trim was added for the 2017 model year – the Silverado 1500 Custom. This slots between the LS and LT trims, providing more options if you are looking for something more affordable.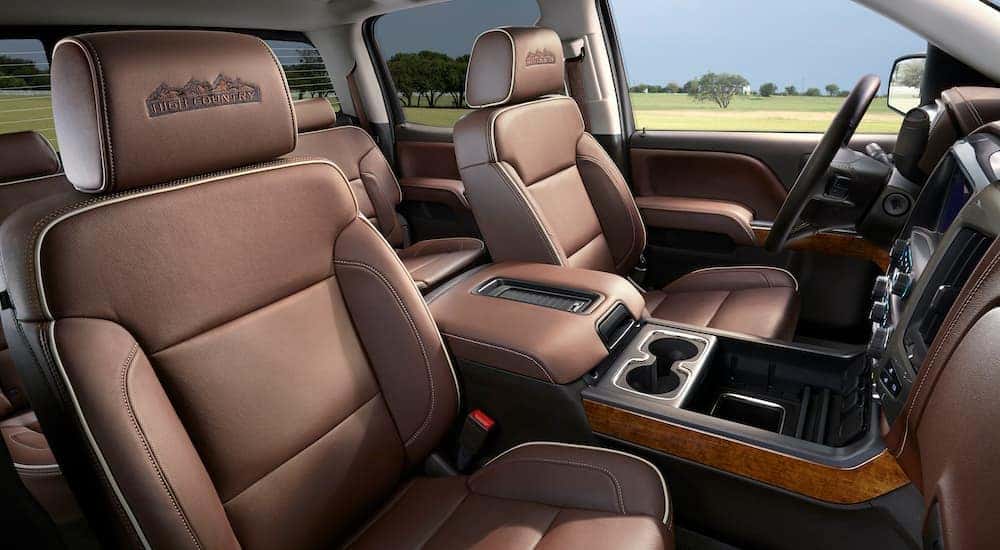 Which Trim Is Best?
When it comes to trims, "best" is usually a subjective judgment that depends on what you are looking for in a truck. What does the used Chevy in question need to do? What capabilities does it need to have to fulfill the job necessary? The features that make for a comfortable commuter are not necessarily the same features that make for a good off-road truck or a tow vehicle. So the first step in buying a used Silverado 1500 is to consider exactly what you are looking for in a truck.
The Work Truck trim is the lowest cost option available for a used Chevrolet Silverado. It also comes with handy features such as a standard three-person bench seat with easy-clean vinyl floor coverings. If you are looking for a no-nonsense vehicle, this is the option to get. However, it comes with the bare minimum of comfort features and even had manual crank windows as late as 2016.
The LS trim is probably the lowest you want to go for a personal vehicle. While the exact features depend on the model year in question, you can expect comfortable cloth upholstery, power windows, and a basic entertainment system. More importantly, the LS trim unlocks a lot of optional features that can make for a good-looking and comfortable truck. However, when buying used, it is important to check exactly which options are included in the truck in question.
The LT trim is another step up from the LS and is probably the best value of the basic trims. While it is still not a luxurious truck, the LT trim is well-balanced and provides enough comfort for most users. Common features for third-generation models include power seats and an upgraded infotainment system. In short, this trim gives you everything you need at a still affordable price.
The LTZ offers the first jump up to real luxury. While exact features will depend on the year, these trucks can offer items such as dual-zone automatic climate control and a power-operated tailgate for easy loading. The exterior also stands out with unique styling elements and, on more recent models, bright LED lighting. If you want a truck that stands out in a crowd, the LTZ will do that.
But the best of the best is the High Country trim. This is a true premium model and includes plenty of luxury features, starting with its special chrome grille and wheels. Even as far back as the original 2014 version, the High Country was filled with options such as cooled seats, a sunroof, and rear-seat entertainment. And of course, every year comes with high-end materials such as leather upholstery. This is the ultimate Silverado 1500 and will wrap you in comfort no matter where you are going.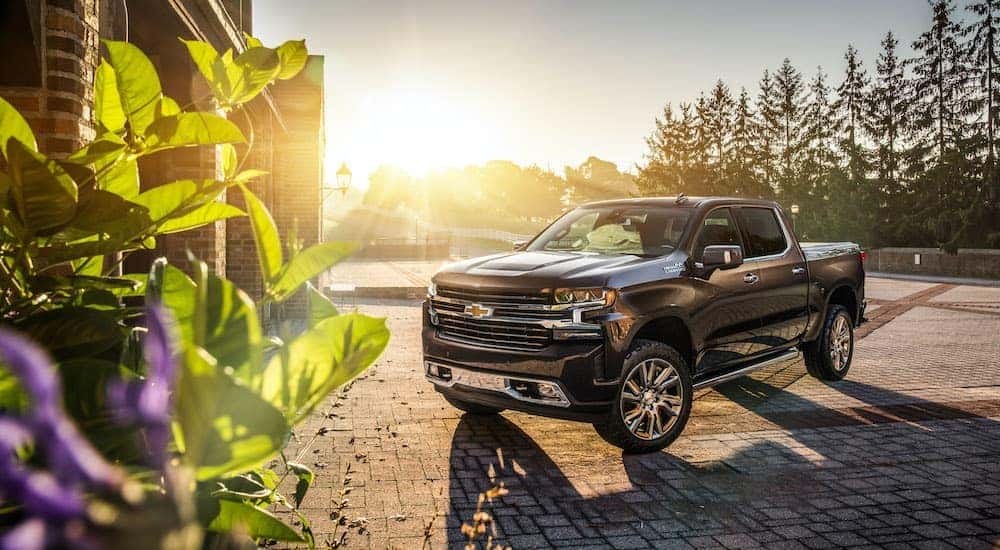 Why Does It Matter?
If you are looking at a used Chevrolet Silverado 1500, you have nearly unlimited options available to choose from. Buying used also opens up far more options than looking at one of the new models here at Rick Hendrick Chevrolet of Buford. Not only do you have multiple model years to choose from, but the savings from buying a used truck can also allow you to upgrade to the more expensive LTZ or High Country trims. Because of this, learning what each trim offers is the first step in understanding which truck will fit you the best. This is important for any vehicle, but it is especially true for buying something with as much variety as the Silverado.
When browsing a used car lot, it is best to know exactly what you are looking at and what all the jargon means. Now that basics of the trim levels and generations have been explained, you are ready to continue your research and narrow down the exact model that will suit you best. Buying a car, new or used, is a big step. Knowing the full meaning of as many technical terms as possible lets you hit the ground running when you walk into our Buford dealership. However, our helpful team here is always happy to assist you in finding the perfect combination year, trim, and options for your used Chevy Silverado 1500.