Used Cars Perfect for Suwanee Drivers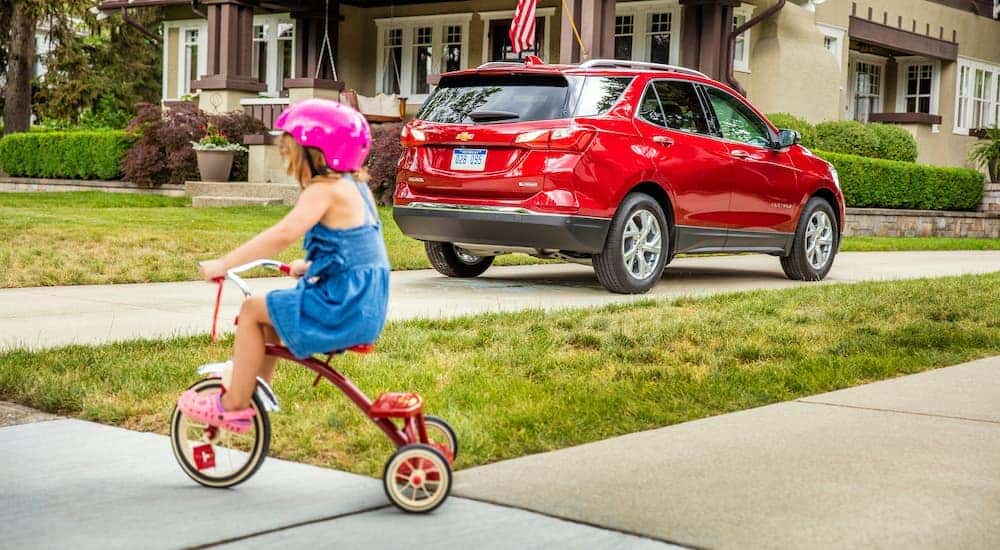 Suwanee drivers know a good deal when they spot one. This beautiful upscale city of around 15,000 is home to a diverse group of residents. And they are very proud of the fact that they were voted one of the nation's 10 best Towns for Families in 2018 by Family Circle magazine. Niche magazine rated Suwanee #1 for places with the best public schools. Suwanee is located about 30 miles north of Atlanta and boasts a progressive, friendly community that is committed to maintaining a high quality of life. It is a city well-known for its family events, sprawling parks, and trendy shopping destinations. When a Suwanee resident searches "used car dealership near me" on Google, they'll find they have plenty of options. The choice for the best dealership is easy, Rick Hendrick Chevrolet of Buford, but which used cars are perfect for Suwanee drivers?
The Chevy Equinox
The small crossover SUV is one of the most competitive segments in the auto industry, so competition is fierce, and manufacturers work diligently to create quality models that perform well. A fine example of a quality small crossover SUV is the Chevrolet Equinox. The 2019 Equinox is a solid choice that will meet the demands of your daily life and your weekend adventures.
Since Chevy completely revamped the Equinox in 2018, the newer models come with no major changes. You can expect an Infotainment 3 system with a touchscreen interface, adaptive cruise control, and a roomy and comfortable interior. One of the nicer qualities of the Equinox is its superb handling. Due to some of the most refined handling capabilities in its class, you will want to seek out the most winding roads on your trips. Just as nice is the quality of ride you will experience. A highly-cooperative suspension smooths out all of the bumps and holes you encounter on the roads. Even driving down an unpaved gravel trail outside of town feels smooth.
The 2.0-liter engine is sprite and can go from a full stop to 60 MPH in only 6.4 seconds, plenty fast to merge into traffic on the highway. The gas mileage is impressive, even more so if you happen to choose a diesel model. Either way, the Equinox has enough power to get you where you are going quite effectively and efficiently, even if you are towing a trailer or driving through rough terrain.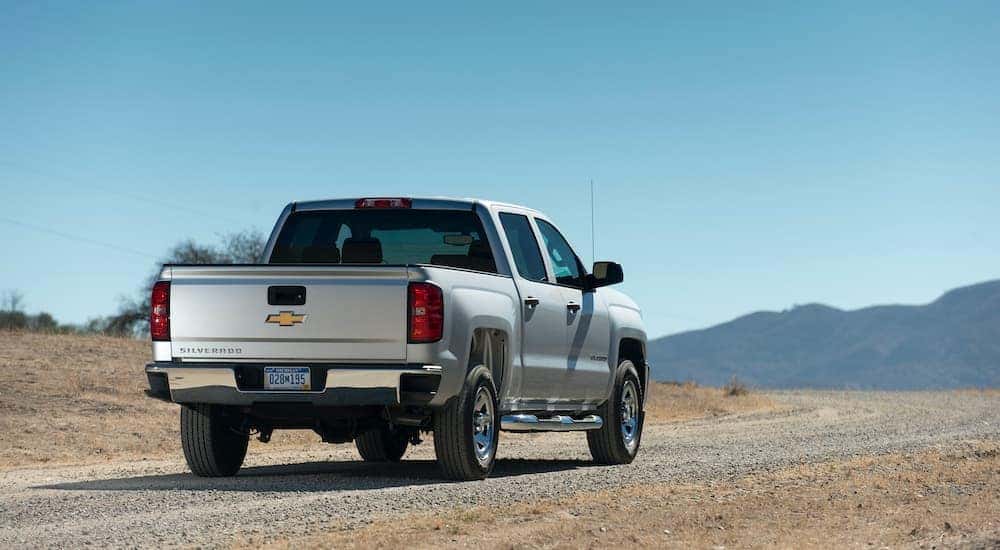 2017 Chevy Silverado
Year in and year out, The Chevy Silverado 1500 remains a popular choice pickup on the market, and for plenty of reasons. It offers a smooth ride, impressive hauling and towing capabilities, and a comfortable and roomy cab. It's like a luxurious work truck. And even though it offers a tough exterior and outstanding impact protection, the standard and available safety features will give you and your family even more protection. There are other reasons why a used Chevy Silverado 1500 is a good choice.
It really doesn't make a whole lot of difference which engine the Silverado has; all of the V8 options are powerful, punchy, and deliver impressive horsepower. And even the base engine offers impressive towing and hauling capacities. If you happen to find a Silverado with a 6.2-liter engine, you will have a truck with top-notch towing capacity.
Who says a work truck can't be stylish? The 2017 Chevy Silverado may not be pretty, but it sure is attention-grabbing. The projector headlights and large grille are breathtaking, trims with the extra chrome are even more head-turning. In addition, Chevy offers several wheel packages and awesome exterior colors that give the truck a dynamic and aggressive appearance.
There are tons of goodies available for the Chevy Silverado. On the list of tech features for the Silverado include 4G Wi-Fi hot spot, an impressive Bose sound system, and Apple CarPlay and Android Auto.
The Chevy Silverado has a great reputation for reliability and longevity. Any Silverado between 2016 and 2018 will give you all of the features found in new models, but at a lower price. The Silverado is an excellent choice and strikes a good balance between modern features and options and affordability.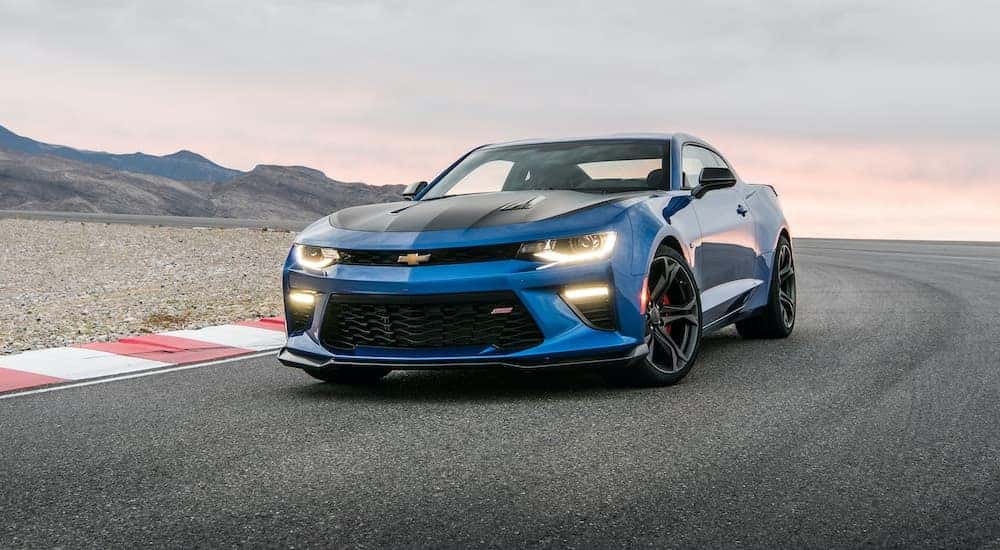 Any Used Chevy Camaro
The Chevy Camaro is much more than just a sporty car for an affordable price––it is a piece of history––when driving a Camaro, you are driving an icon. Many popular vehicles on the market today offer rather stale engine choices, some only offer one drab engine choice, how boring is that? Even the four-cylinder engine in the 2020 Chevy Camaro generates 275 horsepower, with great fuel economy to boot. But if it is muscle that you desire, there are several V8 choices for the Chevy Camaro, all of which will deliver the gusto you want. But horsepower isn't the only thing the Camaro delivers.
The modern Camaro earns bonus points for nimble handling and a responsive steering system, which is why people use adjectives like "fun" and "joyful" when describing how it feels to drive one. Can you imagine a world in which it is fun to drive to and from work five days a week? Without a doubt, the Camaro is a fun ride, but it is also a safe ride.
Year after year, the Chevy Camaro earns high ratings in safety. Just like boring sedans, the Camaro is equipped with the latest safety features including, blind zone alert, forward collision alert, and lane change alert on some trim models. The Camaro is also a car with a good reputation for reliability and longevity. After all, you will want to drive your Camaro for a long time without fear of huge problems.
The Chevy Camaro is one of those cars that everybody has heard about, and most people know one when they see it. Owning a Camaro means you have to get used to the neighbors pointing their finger at you while saying to their partner, "there goes so-and-so in his/her Camaro, he/she always has a smile on his/her face and looks so happy." Is that something you can deal with?
Find Your Chevy at Rick Hendrick
Whether it's for work, play, or running around doing errands with the family, Rick Hendrick Chevrolet of Buford has the used car, truck, or SUV to fit your specific needs. You will love the variety of used vehicles on our lot; our diverse collection includes all types of makes and models. We believe that shopping for a used vehicle should be a hassle-free process, and we take great pride in serving our customers to the fullest, friendliest extent.
We are here to answer any questions or concerns that you might have during the car buying process. We are proud of the quality used vehicles and stand by our inventory. Whether this is the first time you pay us a visit, or if you are a seasoned car buyer, you can count on our professionals at Rick Hendrick Chevrolet of Buford to make it your best possible buying experience. Stop on in or give us a call today; it's a move that you won't regret.